Information technologies are changing the ways we understand and construct the world, by providing new ways of sensing, communicating and analyzing data. Informatics is the new science of information that underpins this revolution. While playing an ever-increasing role in the foundations of our new world, Informatics remains largely unknown to the general audience. This course introduced and led by Prof. Gérard Berry of the Collège de France, will explore seven key aspects of Informatics, with lectures developed from a longer series of eighteen lectures originally given at the Collège de France.
Teaching at the Collège does not deal with established knowledge but with knowledge in the making. The lectures will be complemented by seven seminars, given by researchers from France and the UK, to highlight recent advances and current questions. These will include seminars on music, bioinformatics and neuroinformatics. The final seminar, by Prof. Chris Bishop, will chart newly developed approaches to inference from ambiguous or uncertain data, which will play an increasingly important role in the future development of the digital world.
The course is intended for students, teachers, policy makers, and, more generally, anybody interested in modern science. The inaugural lecture and final seminar are intended to be widely accessible. The intervening lectures and seminars still assume a non-specialist audience, provided it is ready to put some effort into engaging with the scientific and technical material.
Abstracts, speakers and performers
Seven Keys to the Digital Future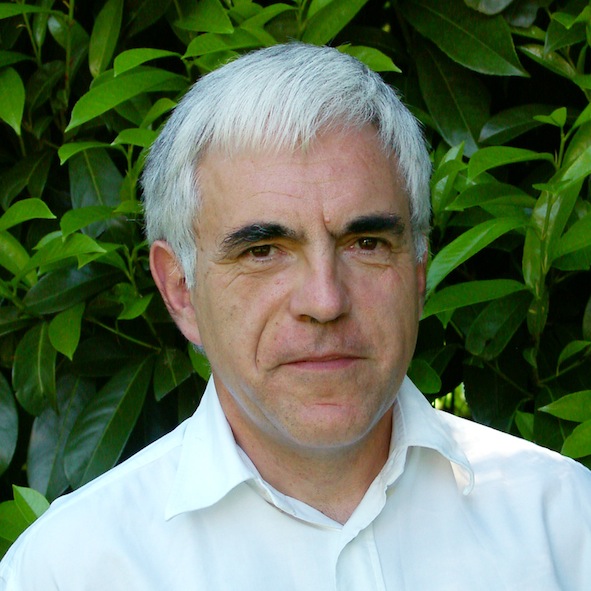 The inaugural lecture (lecture zero) will describe the heart of Informatics as a science and explain why it has such a huge impact on society, industry, and other sciences. It will combine elements from two inaugural lectures given at Collège de France in 2008 Why and How the World Becomes Digital and 2009 Thinking About, Modeling, and Mastering Computation.
The first lecture will be devoted to models of computation, key concepts of informatics needed to express, analyze, and implement any kind of algorithm.
The second lecture will concern digital circuits and modern Systems on Chips, which are the engines of Informatics.
The third lecture will analyze finite-state systems, which are used in a very wide variety of applications and lead to a wonderfully elegant theory developed over the last 60 years.
A short fourth lecture will introduce synchronous programming, a programming model used in applications ranging from major safety-critical industrial systems to musical composition; this introduction will precede the music seminar and concert featuring human-computer interaction.
The fifth lecture will explain the theoretical and practical foundations of networking, one of the most visible application fields of Informatics.
The sixth lecture will study embedded systems, i.e. Informatics in objects, and revisit synchronous programming.
Finally, the seventh lecture will show how modern theory and practice makes it possible to better reduce or even avoid bugs, the plague of ill-designed computer applications.
Of course, these seven keys to Informatics do not cover the whole subject, and we encourage the reader to learn French to be able to view the 11 other videos of the original courses ☺
Neuromorphic Computation for Vision
Functional polymorphy of visual computation in the Brain: from "crystal" to "smoke"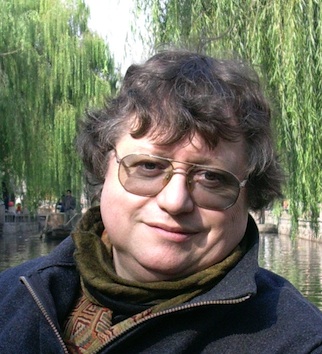 Neuromorphic computation has grown from the idea that we may find inspiration for future generations of computational architectures from a better understanding of information processing in the biological neural networks of the brain. Coding of information in neural circuits is both digital, in terms of output spike timing, and analogue, produced by the slower, subthreshold changes in membrane voltage potential resulting from a continual barrage of synaptic input. These small voltage ever-changing fluctuations control the excitability of the neuron and store a trace reflecting the immediate history of the activity of the functional network within which each cell is embedded. At rest, temporal irregularity of spontaneous spiking activity is a characteristic of cortical sensory networks and is a signature of the intrinsic connectivity where reverberation loops are far more numerous than the direct inputs translating the message decoded from the sensory periphery. A novel view in reading brain activity is to consider that "noise", as such, does not exist; rather, that intrinsic and evoked activities interact non-linearly.
I will review work from my laboratory (UNIC-CNRS), which suggest that the dynamics of the visual cortical network adapt to the statistics of the sensory signals: for stimuli of low dimensionality, the network architecture network is crystal-like, composed by periodic modules of functional columns, while for high dimensional stimuli, cortical dynamics become more complex (as "smoke" proposed by Henry Atlan, 1979) but surprisingly 'noiseless', at the edge of deterministic chaos.
Yves Frégnac is Research Director at the Centre National de la Recherche Scientifique, Head of the CNRS Unité de Neuroscience, Information et Complexité (UNIC) and of the Institut Alfred Fessard de Neurobiologie in Gif sur Yvette, and Professor in the Department of Humanities and Social Sciences at the Ecole Polytechnique, Paris. His research explores the phenomenon of complexity related to the natural dynamics of biological computation in cortical neural networks. He was awarded the Grand Prix thématique de l'Académie des Sciences (Prix Jaffé) in 1999 and the Grand Prix de l'Institut de France (Prix Louis D.) in 2008.
Brains in silico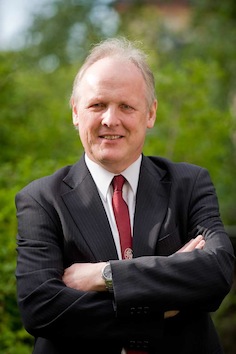 The SpiNNaker project aims to develop parallel computer systems with more than a million embedded processors. The goal of the project is to support large-scale simulations of systems of spiking neurons in biological real time, an application that is highly parallel but also places very high loads on the communication infrastructure due to the very high connectivity of biological neurons. The design of the machine is very much influenced by the biological application it is intended to support, which has a lot to teach us about how we might build more efficient, fault-tolerant parallel computers in the future.
Steve Furber CBE, FRS, FREng is the ICL Professor of Computer Engineering in the School of Computer Science at the University of Manchester. From 1980 to 1990 he worked at Acorn Computers Ltd where he was a principal designer of the BBC Microcomputer and the ARM 32-bit RISC microprocessor. At Manchester he leads the Advanced Processor Technologies group with interests in low-power Systems-on-Chip, asynchronous design and tools, and neural systems engineering. He was a 2010 Millenium Technology Prize Laureate, and was awarded an Honorary DSc by the University of Edinburgh earlier this year.
Molecular Programming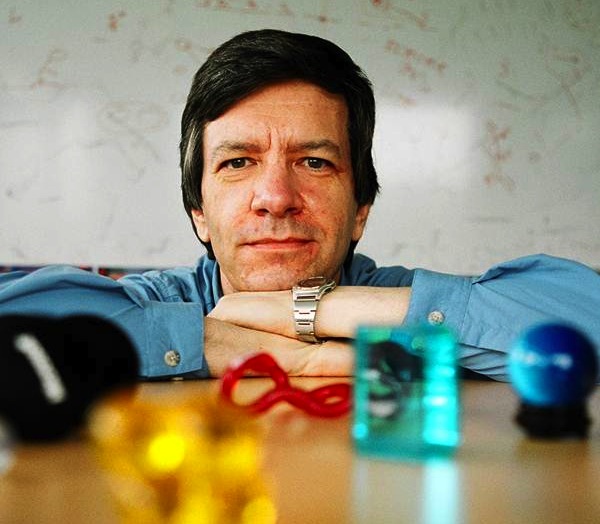 Nucleic acids (DNA/RNA) encode information digitally, and are currently the only truly 'user-programmable' entities at the molecular scale. They can be used to manufacture nano-scale structures, to produce physical forces, to act as sensors and actuators, and to do computation in between. Eventually we will be able to use them to design nanostructure at the bottom end of Moore's Law, and to interface them with biological machinery to detect and cure diseases at the cellular level under program control. The basic technology to create and manipulate these devices has existed for many years, but the imagination necessary to exploit them has been evolving slowly. Recently, some very simple computational schemes have been developed that are autonomous (run on their own once started) and involve only short (easily synthesizable) DNA strands with no other complex molecules.
We now need programming abstractions and tools that are suitable for molecular programming, and this requires a whole hierarchy of concepts to come together. Low-level molecular design is required to produce molecules that interact in the desired controllable ways. On that basis, we can then design various kinds of 'logic gates' and 'computational architectures', where much imagination is currently needed. We also need programming languages to organize complex designs both at the level of gate design, and at the level of circuit design. Since DNA computation is massively concurrent, some tricky and yet familiar programming issues arise: the need to formally verify circuit designs to avoid subtle deadlocks and race conditions, and the need to design high-level languages that exploit concurrency and stochasticity.
Luca Cardelli FRS, FACM, was born near Montecatini Terme, Italy, studied at the University of Pisa, and has a Ph.D. in computer science from the University of Edinburgh. He worked at Bell Labs, Murray Hill and at Digital Equipment Corporation, Systems Research Center in Palo Alto, before assuming a position on 1997-11-03 at Microsoft Research, in Cambridge UK, where he is currently Principal Researcher and head of the Programming Principles and Tools and Security groups.
His main interests are in type theory and operational semantics (for applications to language design, semantics, and implementation), and in concurrency theory (for applications to computer networks and to modeling biological systems). A more recent focus has been on modeling global and mobile computation, via the Ambient Calculus and Spatial Logics. This led indirectly to his current interest in Systems Biology , Molecular Programming, and stochastic systems.

He is a Fellow of the Royal Society, an ACM Fellow, an Elected Member of the Academia Europaea, an Elected Member of AITO, and a long-standing member of EATCS. In terms of unreliable statistics, he has a Hirsch index of ~58, he is the ~45th most cited computer scientist, and the 3rd most acknowledged computer scientist.
Musical Synchrony
Antescofo is a modular polyphonic Score Following system. It includes a Synchronous Programming language for musical composition that allows flexible writing of time and interaction in computer music. Antescofo also provides automatic realtime recognition of tempo and score position from an audio stream coming from performer(s), so it can synchronize computer-realized elements with a live instrumental performance. It has been used in collaborations with leading composers—including Pierre Boulez, Philippe Manoury, and Marco Stroppac—at venues in Europe, Asia and America.
Concert Programme
Hae-Sun Kang (violin), performs Pierre Boulez' "Anthèmes II" with Arshia Cont (live electronics) and Gilbert Nouno (computer music)
Peter Furniss (clarinets), performs Reich's "New York Counterpoint' and Richard Dudas' "Prelude for clarinet and computer"
Jules Rawlinson (computer), performs "please use the tramps provided" a new work for graphics tablet and sound library
Arshia Cont, a native of Teheran, majored in Electrical Engineering and Applied Mathematics at Virginia Tech, then completed his PhD in computer music, jointly awarded by University of California San Diego (UCSD) and the University of Paris VI. He is now a researcher and developer at IRCAM, applying artificial intelligence to musical composition and performance. He leads the Antescofo project. Cont received the 2009 SPECIF/Gilles Kahn Prize, awarded annually by the Académie des Sciences for an outstanding thesis in informatics.
Hae-Sun Kang began playing the violin at the age of three in her home country of South Korea. At the age of 15 she moved to Paris to continue her studies at the Conservatoire National Supérieur de Musique, where she herself is now a teacher. In 1997, she premiered Pierre Boulez' Anthèmes II for solo violin and electronics in Donaueschingen. Since then she has performed this work, which she has also recorded for Deutsche Grammophon, in concert halls and at festivals all over the world.
Gilbert Nouno is a Computer Music Designer who lives and works in Paris as a recording sound artist and a researcher at IRCAM. He teaches electronic music composition at the Jacques Ibert Conservatory. As an electronic musician, he realizes music and art technology for composers like Jonathan Harvey, Brian Ferneyhough, Michaël Levinas, Pierre Boulez or the jazz saxophonist Steve Coleman.
Peter Furniss is based in Edinburgh and has performed extensivly in the UK and Europe. Recently he began a series of solo performances with live electronics at the Forum Neues Musiktheater, Stuttgart, ICMC Copenhagen and Seoul International Computer Music Festival, South Korea.
Jules Rawlinson (pixelmechanic) graduated from Edinburgh University's MSc Sound Design programme in 2006 and is now working towards a PhD in Composition at the University. His research interests include open form, adaptable interfaces (e.g Monome 40h), and electroacoustic improvisation. His most recent composition, 'Sample & Hold', is a 20 minute work for one or two laptops, graphics tablets and midi controllers that employs many different approaches to sampling.
"Making contemporary music more approachable for everyone" is the artistic vision of Turkish pianist Seda Röder. As a Visiting Fellow at Harvard University, she researches Viennese piano music from the contemporaries of Alban Berg and Arnold Schönberg. We had planned to include a performance by Seda Röder in this concert. Unfortunately, she is unable to join us because of VISA complications. You are invited to sign a petition campaigning against these restrictions.
Robots that Learn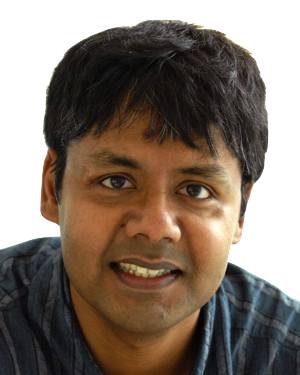 Robotics and Artificial Intelligence, over the past 50 years or so, have provided us with a fascinating and futuristic look ahead to the technology driven society of tomorrow. It is probably fair to say that inspite of tremendous progress in actuation, robotic hardware, algorithms and sensor design, the end products are yet to match the dramatic visions drawn out by science fiction writers, movie directors and scientists themselves. This exemplifies how we have underestimated the capabilities required for autonomous decision making, robustness and adaptation to novel environments for even 'simple' tasks such as crossing a road without getting run over. I will talk about some new computational tools (machine learning, Bayesian statistics), modelling techniques (computational motor control, imitation learning) and novel anthropomorphic design with biomimetic inspirations are leading the way to a new paradigm in building and controlling robots.
Sethu Vijayakumar is Professor of Robotics at the University of Edinburgh and since 2007, holds a Microsoft Research - Royal Academy of Engineering Senior Research Fellowship in Learning Robotics. He holds additional appointments as an adjunct faculty of the Univ. of Southern California, Los Angeles and research scientist at the ATR Research labs, Kyoto, Japan. Prof. Vijayakumar has pioneered the use of large scale machine learning techniques for adaptation and learning control of large degree of freedom anthropomorphic robotic systems including the SARCOS humanoid, ASIMO, KUKA robot arm and Nao mini-humanoids. He leads several EU and national projects on the topic of robot motion synthesis and motor control.
Diffuse Systems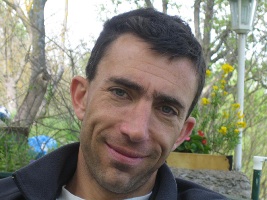 HOP is a Software Development Kit for the Web 2.0 and the so-called diffuse Web. It includes a new higher-order language for programming interactive web applications—including multimedia applications (web galleries, music players, …), office applications (web agendas, mail clients, …) and home automation (ubiquitous domotics). HOP can be viewed as a replacement for traditional graphical toolkits.
Manuel Serrano is a Senior Scientist at INRIA, leading the INDES (Informatique Diffuse et Sécurisée) team in Sophia-Antipolis. After completing his PhD (Paris VI, 1994), on the compilation of functional languages, he moved to Nice and created the Bigloo development environment for Scheme. He joined INRIA in 2001, and has focussed on development environments for the diffuse web since 2005.
Embracing Uncertainty
Science, technology, and the data revolution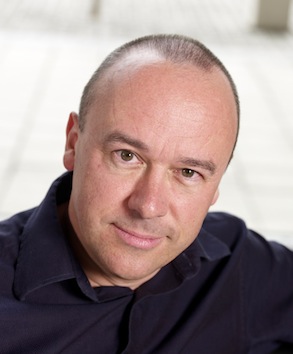 The exponential growth in our ability to collect and store data is having profound implications for many areas of science and technology. Extraction of useful information from this data must, however, address the challenges of complexity, ambiguity, and computational cost. Part of the answer to these challenges lies in mathematical concepts whose origins date back 250 years, and which provide us with a framework for quantifying uncertainty. When combined with recently developed algorithms for computationally efficient inference, they offer a new paradigm for machine learning having broad applicability. The talk will be illustrated with tutorial examples, demonstrations, and real-world case studies.
Chris Bishop FREng, FRSE is a Distinguished Scientist at Microsoft Research, Professor of Computer Science at the University of Edinburgh, and a Fellow of Darwin College Cambridge. Chris is the author of the leading textbook Pattern Recognition and Machine Learning. In 2008 he presented the Royal Institution Christmas Lectures, Hi-tech Trek: the Quest for the Ultimate Computer.