The Digital Dividend
This site is dedicated to data and debate relevant to reaping the benefits of Digital Inclusion.
It builds on the Royal Society of Edinburgh's inquiry on Spreading the Benefits of Digital Participation, and its earlier Digital Scotland Inquiry, which focussed primarily on the development of Scotland's Digital Infrastructure.
---
Measuring the Digital Divide
The new opportunities of digital inclusion are unfairly distributed. So, the digital divide amplifies existing ineaualities.
We quantify this effect, and find increasing amlification of both local and global inequalities. Our analysis identifies loci for interventions intended to close the digital divide.
For more details, follow the links below ...
A web app allowing users to explore the distribution of fixed broadband connections, at various speeds, in relation to geography and deprivation.
A slideset presented at the Holyrood Cross Party Group on Digital Participation on 26th April 2017.
A poster and short note describing this work, presented at ICTD 2016.
A web page showing changes in inequality of fixed broadband uptake for each Local Authority in Scotland, 2013-2015.
The history of science is replete with discoveries that were considered socially, morally, or emotionally dangerous in their time; the Copernican and Darwinian revolutions are the most obvious. The Edge Annual Question — 2006
Google's mission is to organise the world's information and make it universally accessible and useful. However, many, ranging from the CIA to the now famous Mario Costeja González, believe that making all of the world's information accessible to all is a dangerous idea.
The internet, together with associated technologies for the collection, communication and analysis of data, have unleashed the power of information. They have democratised the power of information. But Corporations and Governments increasingly exploit this power; they restrict access to data and tools that should, arguably, be open to all.
What rights should governments and corporations have to collect and exploit information? What rights should individuals have to access, and process information? How will governments respect and protect these rights?
This session of the Cabaret of Dangerous Ideas will give you an opportunity to explore such questions. The government will surely be watching — we know they have the technology — and we hope they will take note.
---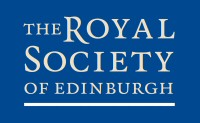 Spreading the Benefits of Digital Participation
In this section we give details of the analysis of fixed broadband uptake in Scotland reported in the Royal Society of Edinburgh Spreading the Benefits of Digital Participation report.
Our analysis uses freely available tools. Details of the tools used, and full source code for our analysis will be given here. We also give links to the data we have used.
Pages with more details of the figures produced, and the data and code used to produce them, are linked below.

This site is still under construction. These are initial versions, still under development.
---
Last modified: Wed May 31 11:55:04 BST 2017